Cow Mats
One of the first things you need to analyse is how your cows spend their time each day. Breaking down the amount of time your cows spend doing various events will give you an idea of where you need to invest. For example……on average cows spend:
4/5 hours eating and drinking per day.
8/9 hours ruminating.
13/14 hours lying down.
We can quickly see that cows spend the majority of their time lying down and if you haven't already invested in providing them with a comfortable lying surface – this is probably where you should focus your efforts, for the best commercial return. Cows need plenty of time to relax and recuperate throughout the day.
Lying down periods are extremely important for a several reasons;
Cows produce 5 times more milk lying down versus standing.
Cow's hooves have the chance to rest and dry off – reducing the risk of injury.
With some cows lying down at any point in time, there's more space available for the other cows to move around.
We have an extensive range of cow comfort solutions from EasyFix including:
Cow Mattresses
Cow Mats
Passageways
In-Parlour Mats
Slat Rubber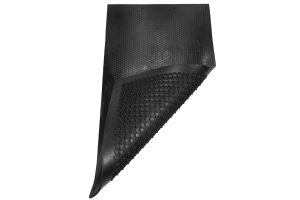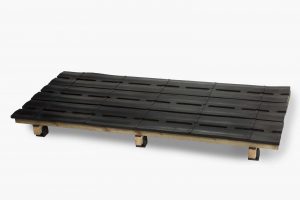 Key features & benefits:
Reduced health risks in cows
Increased productivity
Easier to clean
No slip surface
For more information and prices on our range of mats contact us today.